Get a free quote from the best Windows & Doors company in your area.



Winnipeg Windows & Doors: Beautiful and Efficient

Durability Comes First
Our doors and windows are built to last for many years. Designed for Manitoba's challenging seasonal weather conditions, they can take a beating and look great doing it!

Custom Orders Available
Our vinyl windows and entry doors can be personalized as needed. No more worrying about hunting down those precise measurements and finishes!

The Best Price, Every Time
We don't believe in sticker shock. Enjoy improved energy efficiency and cost control for an affordable initial investment in our products.
Benefits of Working with WeatherPro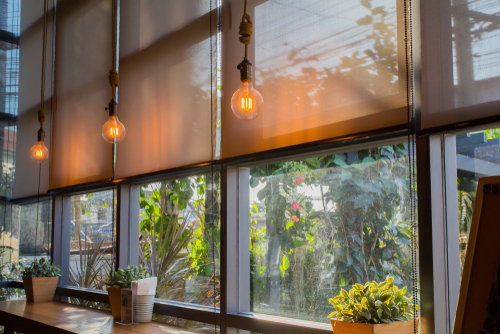 Get internal financing of 0% interest
Choose from a large range of styles and frames
Reduce your energy costs with our windows
Free removal and disposal of old products
All of our goods are warrantied
Get a Free Quote



Getting our windows put in by Weatherpro Windows was a perfect experience. You can't say that very often about a company. Right from when Michael came over on time to give us our free estimate to the date the windows were installed was all done professionally & on time. I am always recommending them to our friends & neighbors knowing they will be perfectly satisfied.






Weather Pro did a fantastic job on my windows and patio doors. They were professional, courteous and very clean. My windows and doors have made my home warmer in the winter and cooler in the summer with the UV coating. Their products are high quality and the capping looks great! I have recommended them to family and friends. They did a great job at my parents house. They just recently installed windows and a front door at a friends and again they did a great job! All 3 houses look fantastic! We are all really pleased with the work Weather Pro did on our houses. I would highly recommend Weather Pro Windows & Doors to anyone! Thank you Weather Pro for making my home look great and for saving me money on my heating bills.






After comparing a few different window companies and types of windows we decided to use Weather Pro Windows & Doors to replace a large complex custom window. They helped us review the different options we had and we agreed on a new design. They clearly explained the process and the timeline. They were extremely knowledgeable and took extra efforts to make sure the installation was done correctly and prevent leakage issues like we had with the old windows. They worked with us to make sure we were happy and very responsive to any concerns that we had. The crews that came out to our house were very were friendly, knowledgeable, and professional and actual company employees and not sub-contractors. They cleaned up after themselves and were very personable. When we found a manufacturing defect in one of the windows they were prompt to address it and the manufacturer provided a replacement. We were so happy with them we had them replace some additional casement windows in our basement as well. We are planning to use them again when we build a new house and we would highly recommend using them.






Decided to change two doors in my house in Winnipeg and choose Weather pro to do that for me. They promised me to make it fast before I leaved to USA to see my relatives. They kept promises and the install doors within five weeks. Other companies gave me 7-8 weeks. I am pretty happy with the quality of the job and workmanship. Thanks to salerep Vlad and installers. Samantha





Let's Get You FREE Pricing
Lifetime Manufacturer's Warranty

0 % Financing for 12 months
Getting pricing from WeatherPro is fast, easy, and free. Over 15,000 homeowners trust WeatherPro
Get Started Now
This month specials
limited time offer
MONTHLY PAYMENTS up to
$49 per month
ALL OFFERS: New customers only. Cannot be combined with any other offers specials. Please call for details